GIVE Sarasota is The Shriver Group's latest philanthropic venture. Sarasota, Florida is full of accomplished and driven people — some find the spotlight while others quietly go about their business as they move and mold the world around them. They all inspire us by redefining, reinventing, defying convention, improving community and just getting good things done.
GIVE Sarasota provides an annual book and an ongoing online platform to celebrate Sarasota's finest — the visionaries, the creative innovators, the activists, the leaders, the philanthropists and their favorite charities. The project also serves as a means for the Givers to introduce and solicit support for their favorite charities.
In addition to recognizing Sarasota's Givers and following in the Shriver family tradition of serving, a big part of this project's mission is philanthropic. Together with the Givers, Beaver Shriver will contribute $190,000 to 30 organizations in 2018.
Each Giver and their charity will be featured with professional photography and editorial in a two-page spread in GIVE Sarasota magazine. In addition, both the Giver and their charity will be promoted through full pages and links on GIVE Sarasota website. Facebook and Instagram pages have been established to help promote the project with fresh online news and announcements.
Project:
GIVE Sarasota
Date:
July 1, 2018
Magazine Sample:
Facebook:
Instagram: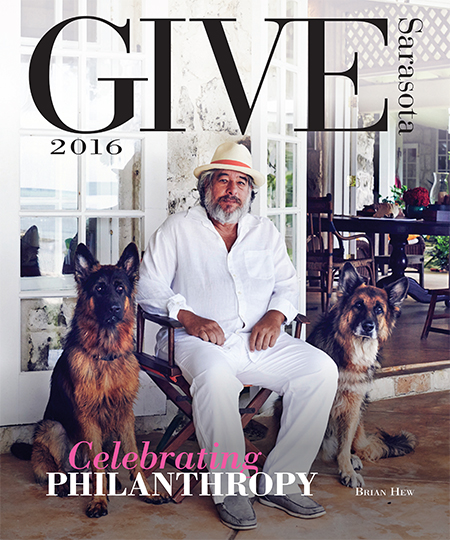 "Be servants of peace. Weep with those who are sorrowful, rejoice with those who are joyful, teach those who are ignorant. Care for those who are sick. Serve your families. Serve your neighbors. Serve your cities. Serve the poor. Join others who serve. Serve, serve, serve! That's the challenge. For in the end, it will be servants who save us all."
Sargent Shriver, September 20, 1986, 25th Anniversary of the Peace Corps
"Serve and give. We are here but for a short time — roll up your sleeves and open your heart."
Beaver Shriver